Showcasing the features of a home with lighting and right angles can make a huge difference in your real estate business. Do you know that having quality pictures of a property can increase the chances of selling a property as per experts, quality photography increases the selling chances of a property by 32% and this is why photography has become an essential element of the real estate market. A blurred photograph is not going to sell anything. This guide will help you know the nitty-gritty of photography in the real estate market.
What is Real Estate photography?
Real estate photography means taking professional pictures of a property to sell and market it better. It is used for listing a property for sale online.
Why Real Estate photography is important?
Real estate photography increases the chances of selling the property by 32% and works as an important element to close the deal.
Real Estate Photography Tips
Examine the property
It is important to know the space before you take photos. Find out the rooms that need improvement. Play with different angles in your mind and just visualize what is the best angle to take the photograph of the house. Find out the special point of the room that stands out easily and you can use it as a focal point.
Declutter and groom
Before your photo session, clean your house thoroughly. Clean up every inch of the house and make sure your house and its rooms are properly clean because your camera can catch the dust in its pictures. So, keep the house neat and clean.
Enhancing the visual appeal through staging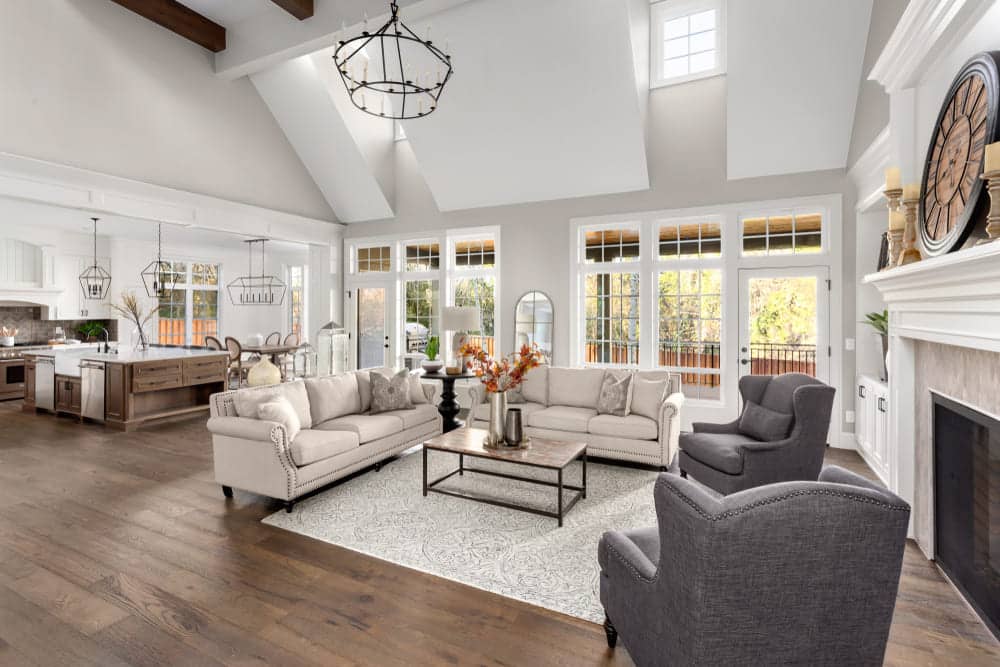 The exterior features of a house are the first thing that your real estate Hawaii buyer will see online. Thus staging your home is very important. When a home staging is done, half the battle is won. 
Turn on all the home lights
Home light is an important source of brightness that helps showcase and take the best photographs to feature your property well. Replace burnt-out light bulbs. Make sure that all the lights in the house are working because the buyer will check this. You can use flashlights to highlight some places.
Use a tripod
Professional photographers will always give you this tip and a tripod is a must. It simplifies the shooting process. The tripod use can be very effective for low light areas to remove the blurry effect. You can also get quality photos when you want to do a late-night photo session. Interior shots must be handheld and it is equally important to capture the features of your property. It maintains the perspective of all your shots.
Shoot with a wide lens
If you have a good budget, choose a wide-angle lens to improve your listing shots. Most pro-level real estate professional uses wide-angle photography to visually enlarge the room. It creates a sense of depth and space bigger than they are. You can check camera settings and make it spaces 16-35 mm, 10-22mm, and 12-24 mm. 
Keep a lot of natural light
When you are ready to take photographs, open your doors and let the sunlight come into your room to have better-quality pictures. Sunlight improves the quality of pictures and helps in your Hawaii home selling and gives a more natural look. Rooms with direct sunlight are best for taking photographs. Sunlight increases the natural brightness of the room and makes your photography easy and cozier.
Shoot with different angles
Find creative ways to make your photos more interesting. Avoid odd and trivial angles you shoot. Homes come in different styles, shapes, and sizes. Get the best perspective in the living room, dining room, bedrooms, and kitchens. 
Editing can do wonders
Consider photo editing to finalize the shots. There are a bunch of tools and applications to adjust the hue, brightness, and saturation. You can use Adobe lighting to edit the photos with one click with some settings. There are available presets that you can choose to add depth and modification in just a few clicks. With this, you don't have to waste your time editing photos one by one. 
Why Do You Need A Professional Photographer?
A professional photographer can help to look at your listing awesomely and can make it more appealing. It could be a flyer, MLS, or a picture for the yard sign, getting a real estate photographer is a must. Your property will be listed fast and will also be sold quicker due to high-quality photographs.
Final Note
Most buyers first make up their minds about any property through the photos shared in the listing. Make sure you have outstanding pictures. With this guide, we share valuable points explaining why photography is a must for our listing and what options we have to improve the quality of our photographs like the use of applications, the use of a tripod, pictures with sunlight in the room, and lots more. Hope you have learned the value of photography in your property selling.